Denver Home Remodel – Complete Renovations – Remodeling Contractors
Colorado Homes & Design is more than a remodeling company: we are your one-stop shop for all of your renovation needs. Our services include home renovations, home additions, structural design and construction, home redesigns, and architectural engineering.
Whether you're imagining what your home might look like or charting a construction schedule, our team of certified professionals is at your service.
Home Renovation Contractor Goals
Whether you are looking for a luxury home remodeling project or an exclusive home remodeling project in the Denver area, we have the expertise to make your dream home a reality. Our services include:


Kitchen remodels
Bathroom Remodels, Renovations & Makeovers
Basement Finishing & Remodeling
Home Office Remodeling & Renovations
Smart Home Technology Remodeling
Full-Service Design Build Firm
Open Concept Layouts
Additional bedrooms
Home Additions
Hobby Rooms

Our goal is always to provide you with a seamless and streamlined remodeling and renovation process that keeps the focus on you, no matter what the project is. Colorado Homes & Design is a team of experienced contractors, designers, architects, lead carpenters, and construction managers all working together under one roof, ensuring close communication and collaboration.
Why You Need A Design Professional
When remodeling your home, you want to make absolutely certain it comes out the way you imagined. The last thing you want to do is shoot blindly in the dark while you remodel your home… without an expert to help. Hiring a design professional ensures you get 3 crucial things out of your home project: 1) an expert's opinion on what's possible and what isn't possible for your home 2) a properly planned strategy and 3) a properly executed strategy.
Colorado Homes & Design has some of the best, most professional designers in the area to help you make your dream home a reality. When you hire one of our expert designers, you can expect to feel safe, assured, and discover the best route of possibilities for your next home remodeling project. Get started on your next project and contact one of our designers today…
Our Denver, CO Home Remodel Projects
See some of the finished home renovation projects we have completed in Denver and the surrounding area, and get inspired by our experience. We offer a range of home and remodeling contractors services from contemporary to modern craftsman. Bring us your ideas, and we'll help you bring them to life.
Why Choose Colorado Homes and Design?
Colorado Homes and Design is the leading Denver Kitchen and Bathroom design firm. With years of experience, a highly lauded team and an extremely diverse portfolio, no project is too big for us to handle with precision, quality and care.
Our extensive experience in Denver kitchen and bathroom design has solidified valuable connections, providing us the ability to deal with building management and acquire permits faster in order to deliver unbeatable time frames with a higher standard of products and services for our customers.
Our Expertise
Over 20 years perfecting our design & renovation craft. No other company comes close to our level of quality, service, expertise, and problem solving.
Quality Guarantee
Our reputation allows us to provide unparalleled value while sourcing the highest quality materials. We strive for customer satisfaction and offer a 1-year warranty on all labor.
Top Design Brands
We work with top home improvement brands including Kemper, Decora, UltraCraft, and numerous others.
Project Management
We take the stress out of renovating. From blueprint to final product a dedicated project manager will guide you through every aspect of the renovation process.
Designs
Years of experience, a highly lauded team and an extremely diverse Colorado kitchen and bath portfolio.
Renovations
No Colorado renovation project is too big for our Colorado licensed contractors to handle with precision quality, and care.
Residential
CHD is your one stop shop for all your renovation needs. Denver complete homes & apartment renovations from consultation to cleanup.
Commercial
We deliver unbeatable time frames with a higher standard of products and services for our Colorado commercial customers.
FREE DESIGNER CONSULTATION
"*" indicates required fields
The Solution You've Been Waiting For
Personalized Design Service at an Affordable Price
You've decided it is time for a change. You know you want your remodel to improve your home and still keep the best features. Let our designers provide a fresh perspective of the possibilities. We will help you come up with the perfect layout and then guide you in choosing interior finishes that fit with your personal vision, from cabinets to flooring, light fixtures to sinks and faucets and everything in between.
Colorado Homes & Design offers personalized design services with the discerning homeowner in mind. Our certified design professionals will give you the guidance you need in making your selections. We offer a showroom of high-quality products, making it easy for you to select finishes that match both your budget and your style. Stop in and see what we have to offer.
Benefits of a Contractor – Designer Relationship
Earth Saving Solutions, Our General Contractor
Miscommunication between the design team and the general contractor can lead to project delays, unexpected cost overruns, and other types of frustration for you, the homeowner. Colorado Homes & Design was created to eliminate those issues. If you have a preferred contractor you're working with, we will work closely with them so that we are always in sync.
If you haven't selected a contractor, Colorado Homes & Design works as an integrated team with Earth Saving Solutions to provide seamless design and installation. Our cohesive working relationship means that your project will run smoother and the end results will always exceed your expectations. Regardless of your choice of contractor, Colorado Homes & Design wants to help you – Make Your Dream Home a Reality.
How Can We Help?
Ready to take it a step further? Let's start talking about
your project or idea and find out how we can help you.
Colorado Homes & Design Cares
Take a look at the times we have given back to the community.
Colorado Homes & Design Donates Quartz Countertops
"Denver Company Steps up for Grandmother Scammed by Kitchen Contractor"
Hock and Colorado Homes and Design decided to donate a brand new Quartz Countertops to a Colorado local (after a she was scammed out of $16,000) so she could finish her kitchen. She paid half of her $32,000 kitchen remodel as a deposit to Designer's Choice in Arvada. She was later notified that the company was shutting its doors. She never received any repayments.
"I was watching Channel 7 the other day and I saw her story and it hit home," Chris Hock, owner of Colorado Homes and Design, said.
Multiple other companies had already stepped up to help Ruchann by donating labor to do her remodel, and donate a backsplash for her kitchen. The only thing missing was countertops.
She thought her dream kitchen had turned into a scam, after the company she paid $16,000 to closed its doors without refunding her money. Then several Colorado companies stepped up to help.
Colorado Homes & Design Rebuilds Homes Destroyed in the Marshall Fire
"Homeowners who lost everything in Marshall Fire ready to rebuild"
Some homeowners who had houses destroyed in the Marshall Fire are in talks with local homebuilders to start cleaning up debris at their properties and bring their neighborhoods back to life.
"I'm at ground zero. We are starting to talk about removing debris and checking the foundation," AJ Chamberlin, who lost one of her rental properties said.
Chamberlin is working with Chris Hock the owner of the Design Build Show Room, Colorado Homes & Design and Earth Saving Solutions the General Construction Company.
Hock said right now he has a few different clients in talks to start rebuilding.
"The three I'm meeting with Wednesday, they want the exact same home, just a little better than it was," Hock said.
Hock said it helps if homeowners want similar builds to what they may have lost in the fire and many want to build right where the debris lays.
"This was a very catastrophic situation like a once in a lifetime thing. I don't think they have to worry about it happening again," Hock said.
Hock said he isn't worried about lumber or labor, he said they will work with those issues but the biggest problem will be getting permits approved.
"A lot of the city has the old blueprints and layout that'll make it quicker cause it's already been approved through the city," Hock said.
Some homeowners who had houses destroyed in the Marshall Fire are in talks with local homebuilders to start cleaning up debris at their properties and bring their neighborhoods back to life.
Colorado Homes & Design Renovates Local Veteran's Home to Help Make Life Easier
'My wife has to carry me upstairs': Nonprofits team up to renovate local veteran's home
Exerpt from news article.
Thanks to local and national nonprofits, life for a local veteran and his wife is about to get a lot easier.
*** Another Subtitle Here ***
Colorado Homes and Designs offers a full range of remodeling, design, and installation services throughout the Front Range and Denver Metropolitan Area.
Colorado Homes & Design is made for the Colorado homeowner who wants more from their home. It's a place to turn your "dream home" into a reality.
Beautiful designs, great customer experience, high quality brands, and competitive pricing… these are just a few of things you can expect when you walk into our store. Work with people who truly care about your home project.
Curious what you can add to your home? Give us a call or try a complimentary design consultation by one of the Colorado Homes & Design experts.
Testimonials
We had Colorado Homes and Design do our kitchen remodel, interior paint and finish/stain and add wood flooring. We initially worked with Jamin who provided us with great information and education on how the remodel would go and answered our questions thoroughly. He was involved from start to finish. He was patient, very responsive and professional. Plus, he's super fun to work with! Ashlie designed our kitchen carefully with our input and ideas. She was proactive and anticipatory in her work and was incredibly detailed and thorough. She offered suggestions when appropriate. Ashlie was easy to work with, responsive, friendly, organized and professional. Highly recommend working with Ashlie! We were then introduced to Ben who was our Project Manager for the remodel. Ben was great- friendly, professional, easy to work with and responsive. We added several items, (including the interior painting of our entire house) to our project and Ben/Jamin were so accommodating and flexible with these changes. They provided a timeline and adjusted when appropriate. Because of this, our project took a lot longer than expected, but makes sense with the items we added. The entire crew that worked on our house; including Mikey, Jesse and Garrett, were amazing. Such a great crew. By the end of the project, I missed seeing and talking to everyone! Thanks guys for all your help and for the kitchen of our dreams.
Colorado Homes & Design completed a kitchen remodel for us. Ashlie designed a gorgeous plan and stay involved the entire project. Ben was the project manager. Very professional, a great communicator, and easy to work with. Kelly completed most of the remodel work. We could not be happier with the results. Ashlie's design completely opened up our kitchen to our family room. We love it. Jamin and Ashlie put together the plan and the budget, detailed and well organized. Ben, Jamin, Ashlie, and Kelly worked together as a team to support this remodel. As with all remodels, there are always issues that arise, such as our plumbing being buried in cement, but these guys were calm, found solutions, and we worked around issues that arose. They did not over promise. They were very honest about the amount of time that would be needed to complete the project, and they delivered. We couldn't be happier with the remodel or our decision to work with this team.
They designed my kitchen and my bath I am absolutely amazed and impressed with the design. The whole team came together to give me a turn key solution. I loved the 20/20 designs that they showed me to help make the best decision for my remodel. Jamin and team were thorough throughout the design process. Even with issues and delays, they stayed true to their promise and gave me what we agreed on.
Free quote estimates from friendly helpful people.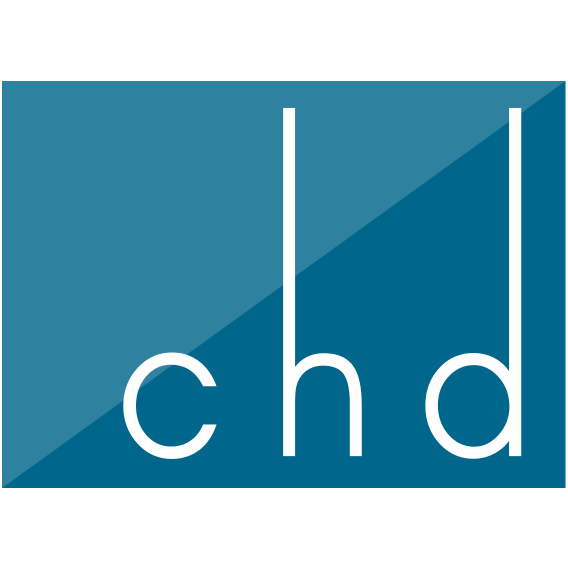 Monday - Friday
9:00 am - 5:00 pm
Saturday - Sunday
Closed
Here's the plan:
We'll consult with you, by email or phone
We will ask you a few questions and schedule an appointment.